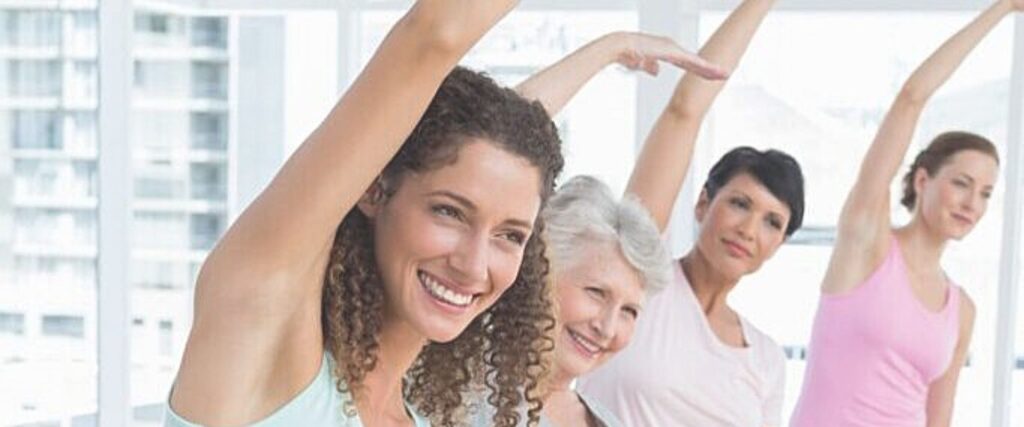 MANAGE AND REDUCE YOUR STRESS LEVELS WITH PILATES.
Happy female trainer with class stretching hands at Pilates Group MAT Class.
          A Pilates class is physically and mentally refreshing and rejuvenating.Pilates has been shown to be beneficial to our body. It help relieve anxiety, depression, assist insomnia, manage chronic pain, boost mood, lower blood pressure and reduce stress levels.Just like meditation, Pilates allows you to concentrate your attention on one thing – your body. Which means requiring you to clear your mind from any distractions.
Pilates also works to relieve tension built up in the muscles through gentle stretching and gradual conditioning. When you move stress out of your body, you also help to move it out of your mind. Just like yoga, Pilates has also been shown to offer stress-busting benefits. Helping you to feel more grounded, balanced and in control.Pilates also triggers a chain of chemical responses in the body. In which it releases endorphins, which work to reduce stress and create overall feelings of wellbeing and joy.